6 Essential Home Workouts for Swimmers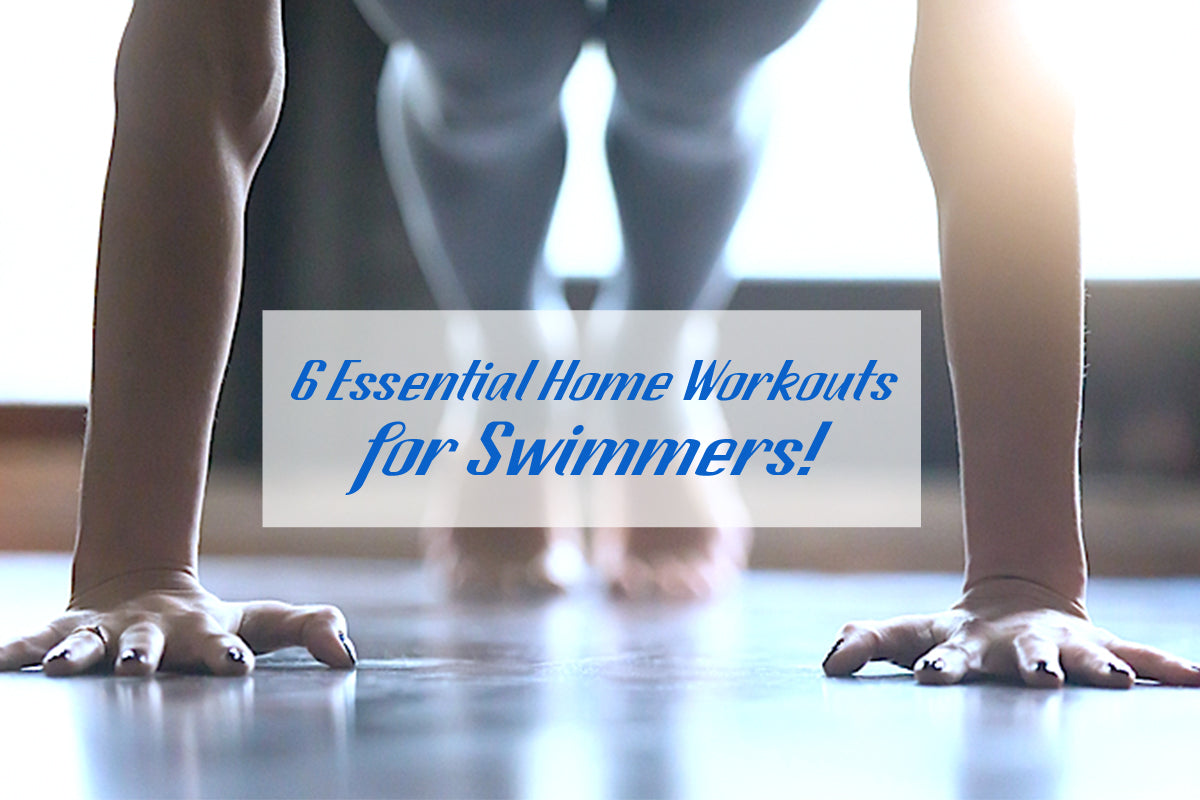 During our current situation with COVID-19 and #stayhome orders it's extremely important to stay positive and stay active, but with pools & beaches closed across the country, how do we adapt our daily swimming routine? We've come up with 6 of our favorite home workouts to keep you fit and ready to dive back in as soon as the pools & beaches are back open. In the meantime stay positive, active, and safe. 
6 Essential Home Workouts for Swimmers 
 My Swim Pro has tons of great dryland workouts all primarily focused around swimming.  They implement a "no pool = no excuses" mindframe that will stay with you even when quarantine is just a memory from the past!

Dave Scott 6x IRONMAN World Champion gives a fast and efficient way to achieve a workout without a pool or ocean. Anyone can do these exercises and all you need are hand paddles and a rubber workout band. 
SwimGym has various types of home workout videos to keep you motivated for your next swim. This video simulates swimming on dryland and activates the same muscles you would normally use in the water. They've even added pool footage to show the comparison. 
Rip Curl and 3x World Champion surfer Mick Fanning have teamed up to give you his 20 minute at-home workout. Surfers and swimmers have a lot in common when it comes to spending time in the water. This workout focuses on core, leg, and upper body strength, all essential for your swimming game.  
Boho Beautiful supply a vast array of pilates, yoga, and meditation videos for all times of the day. Whether you need a quick morning ab workout, or stress-relieving Yin-Yoga class to end your day, Boho Beautiful has you covered.  
Jessica Valant provides great pilates workouts that are easy to comprehend and will give you great results. Never underestimate the power of core strengthening workouts when it comes to swimming!
---
Also in #swimminthedream
Liquid error (layout/theme line 205): Could not find asset snippets/spurit_uev-theme-snippet.liquid