6 Reasons Why "I Used To Hate Swim Fins."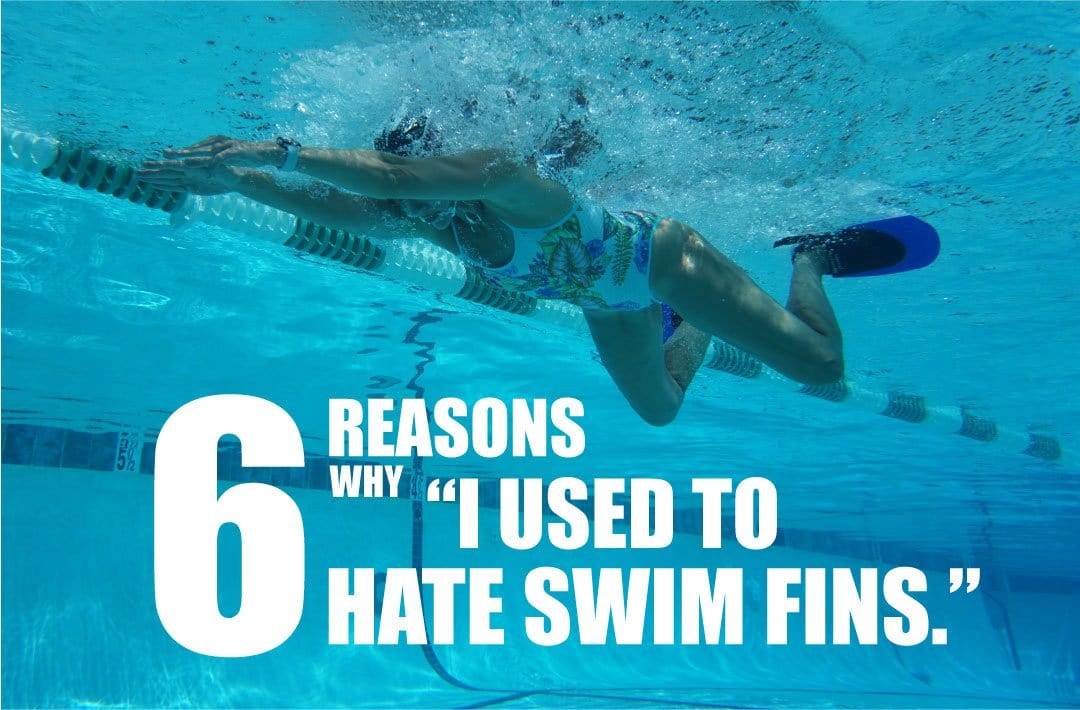 Olympic silver medal breaststroker
Kristy Kowal
tells us 6 reasons why, "I used to hate swim fins." It all started about 5 months ago when Kristy came to us and told us about her foot surgery and how she couldn't wear fins anymore due to the excruciating pain caused by other fin brands. We said to her, "this seems like a perfect opportunity for you to try 
the most comfortable fin on the planet!
" and handed her a brand new pair of
Laguna Fins
. All her problems were solved and we've been swimming with her every day since. Here are 6 reasons why Kristy used to hate swim fins before she found
Laguna Fin Co
. 
 Long fins actually made me a slower swimmer believe it or not. My feet naturally turn in, so with every kick I took, my fins would cross over each other and interrupt the natural flow of my stroke.
In the middle of sets, my fins would ALWAYS fall off while I was pushing off the wall, so I either had to stop and put my fin back on, or I had to complete the set with only one fin (most likely complete the set with one fin so my coach wouldn't get mad at me for stopping).
The BLISTERS! Who wants to wear socks in a pool?... Gross.
Fin sizes never match any of us who wear a half size in shoes, so you end up with fins that are either too tight or too loose.
There were no fins to efficiently train breaststroke!
After foot surgery, I couldn't wear fins anymore. Every pair I tried caused extreme pain in my foot. I refused to wear fins until now…
Thanks to Laguna Fin Co, I don't have any of these problems anymore! Laguna Fins are the most comfortable fins on the planet thanks to the neoprene foot pocket and adjustable strap. Not only do Laguna Fins help me move faster in the water, they help me increase both my leg strength and ankle flexibility. With every kick I take, I can feel the push and pull of the water. Finally, there is a fin out there for us breaststrokers!
-Kristy Kowal 
---
Also in #swimminthedream
Liquid error (layout/theme line 205): Could not find asset snippets/spurit_uev-theme-snippet.liquid