Improving Technique & Fitness in the Water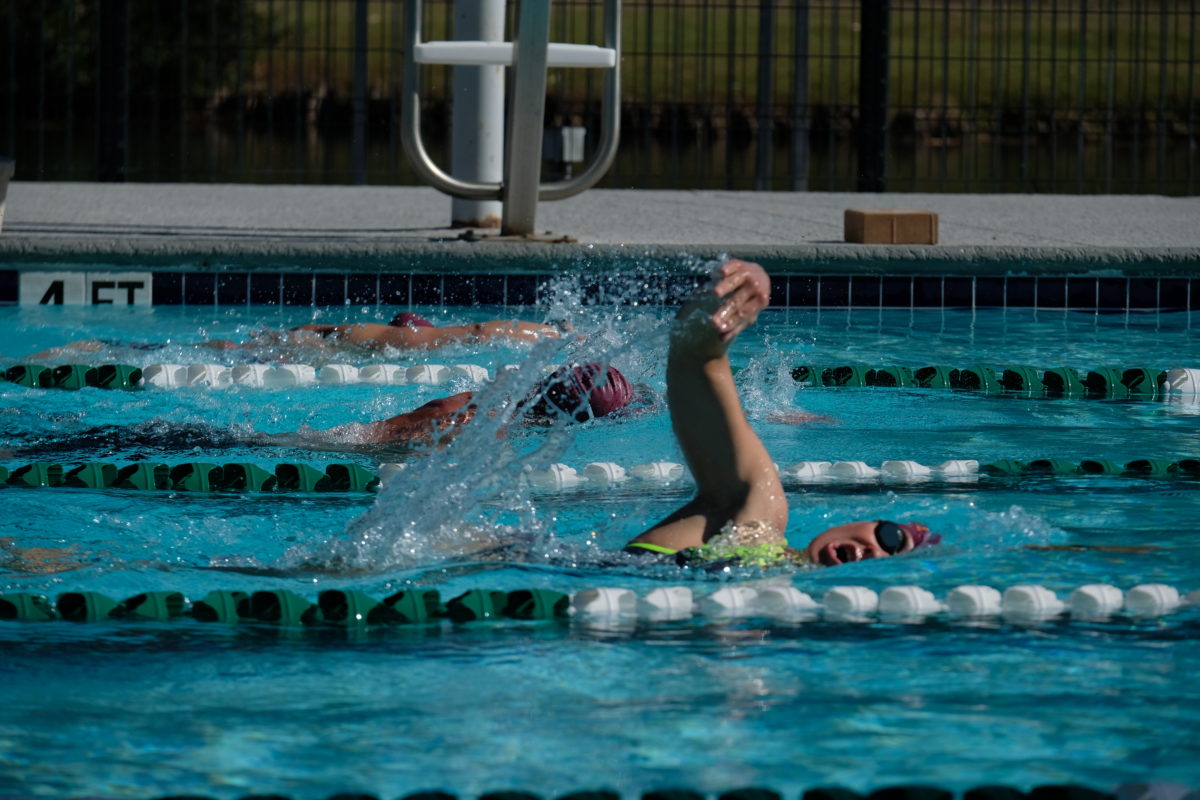 Improving Technique & Fitness in the Water 
      A couple months ago, Coach Tim Floyd reached out to us to help with his triathlon/open water swim camp 
Magnolia Masters
. He was incorporating a change to his program, focusing on more "constraints" during sets. Triathletes are limited on time in the pool, his goal is to drive fitness and technique at the same time, his solution is innovative swimming equipment or as he calls it "gear."
      Floyd had been looking for a great short blade fin for a couple years and was happy with the performance of
Laguna Fins
. "Triathletes are always having issues with fins" he mentioned, "complaining that their fins don't fit or that they rub their feet raw.  A lot of them resort to wearing socks with their fins." Luckily for these athletes,
Laguna Fin Co
has solved these problems with the neoprene foot pocket and adjustable straps. The main advantage of
Laguna Fins
 comes down to technique and stroke, "They allow the swimmer to get a bump in speed and body position in the water without slowing down the tempo of the stroke. Opposite to running, the tempo of the stroke is driven by the speed and turnover of the feet. The other big benefit to the
Laguna Fins
is it makes athletes more aware of working the up kick." View the video below to see this in action during this years
Magnolia Masters Camp
. 
Magnolia Masters x Laguna Fin - Long vs Short Swim Fins from Laguna Fin Co on Vimeo.
      Floyd says, "There have been some great "gear" companies that have started over the last 5 years and they are producing some innovative equipment that can allow a coach to drive technique and fitness at the same time in a set. Magnolia Masters has been using this gear on the team for about 3 years now. We are lucky to have Aquavolo, Fike Swim (Brick Kickboard) and the Laguna Fin Company as sponsors for the camp. They all make terrific product that I've found can accelerate the learning curve for improving technique and fitness in the water."
(Flip turns in action at the Magnolia Masters Camp 2020) 
      We teamed up with Floyd to get the professional triathletes at the
Magnolia Masters
Camp some
Laguna Fins
to add to his arsenal of constraint based swim equipment. The camp was a complete success with all swimmers shaving time off their  personal records. Just goes to show what great coaching, massive commitment, meditation, and innovative swim equipment can do for a swimmer. 
More about Tim Floyd & The Magnolia Masters
Tim Floyd
 is the founder and coach of
Magnolia Masters
.  He has 25 years experience as a swim coach and 10 years working with triathletes.  Tim started his swimming career at age 7 in Southern California, swam in high school at Churchill High School in San Antonio and finished his competitive swimming at SMU.  In addition to
Magnolia Masters
, Tim is the founder and race director of the
Snapping Tortuga
open water swim series and the host of the podcast
Coffee, Beer, Coaching and Dogs
. 
Magnolia Masters
is a triathlon/open water swim focused program geared towards athletes seeking improvement in their open water efficiency. If your in the Woodlands/Magnolia area and are looking for quality swim coaching contact Tim Floyd (tim@magnoliamasters.com) and visit the Magnolia Masters website
here
.